Louis and Associates offers an extensive range of consultancy solutions and one of them is GDPR (General Data Protection Regulation) and DPO (Data Protection Officer) As A Service.
Under Article 37 of the GDPR some organizations (but not all) need to appoint someone senior to act as DPO.
In the current business climate, it's next to impossible to find and retain skilled DPOs. Based on its specifics and difficulties in finding of such specialists this service could be really expensive and sometimes unjustified. Fortunately, GDPR legislation doesn't insist on every firm having a dedicated, full time DPO as a stuff. In this case DPO can be outsourced as a most practical and cost-effective solution and Louis and Associates can help and assist you to find your proper solution regarding your specific business needs and demand.
What DPO as a service we can offer: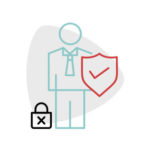 Data protection officer (DPO) as a service.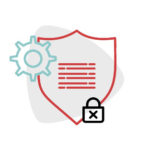 Data protection audit and risk assessment
To contact us for such type of services you can use the following contacts details to reach us out.
e-mail:  contact@l-a.lu  | phone number:  +352 26 39 34 98